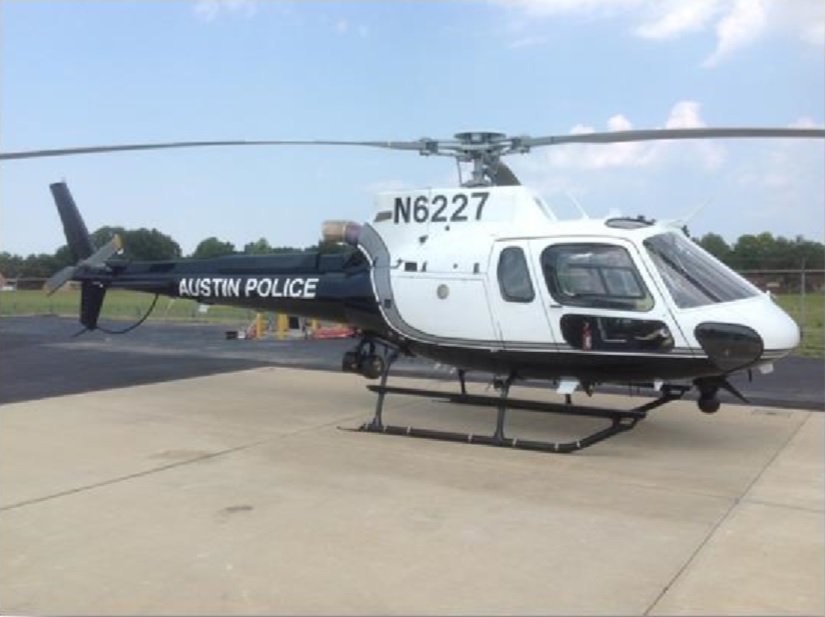 September 6th, 2013:
Chief Acevedo unveiled the latest addition to the APD Air Unit: a Eurocopter AS350 B3e. This is the third helicopter to be used by the Austin Police Department.
The AS350 B3e includes a number of compelling features and technologies that will benefit the department, including ergonomic cockpit, low vibration levels (ideal for equipment), and law-enforcement specific equipment.
The model is also known for its high maneuverability and suitability for high-speed pursuits.
Additional equipment to the AS350 B3e includes:
Bambi buckets (for fire-fighting capabilities to assist Austin Fire Department)
Infrared Thermal Imaging System
Moving Map with Zoom and GPS
Tracker for following or locating stolen property or vehicles
Gyro-stabilized binoculars
Simultaneous multiple channel police radio
Second battery kit
Air conditioning system
Cargo hook