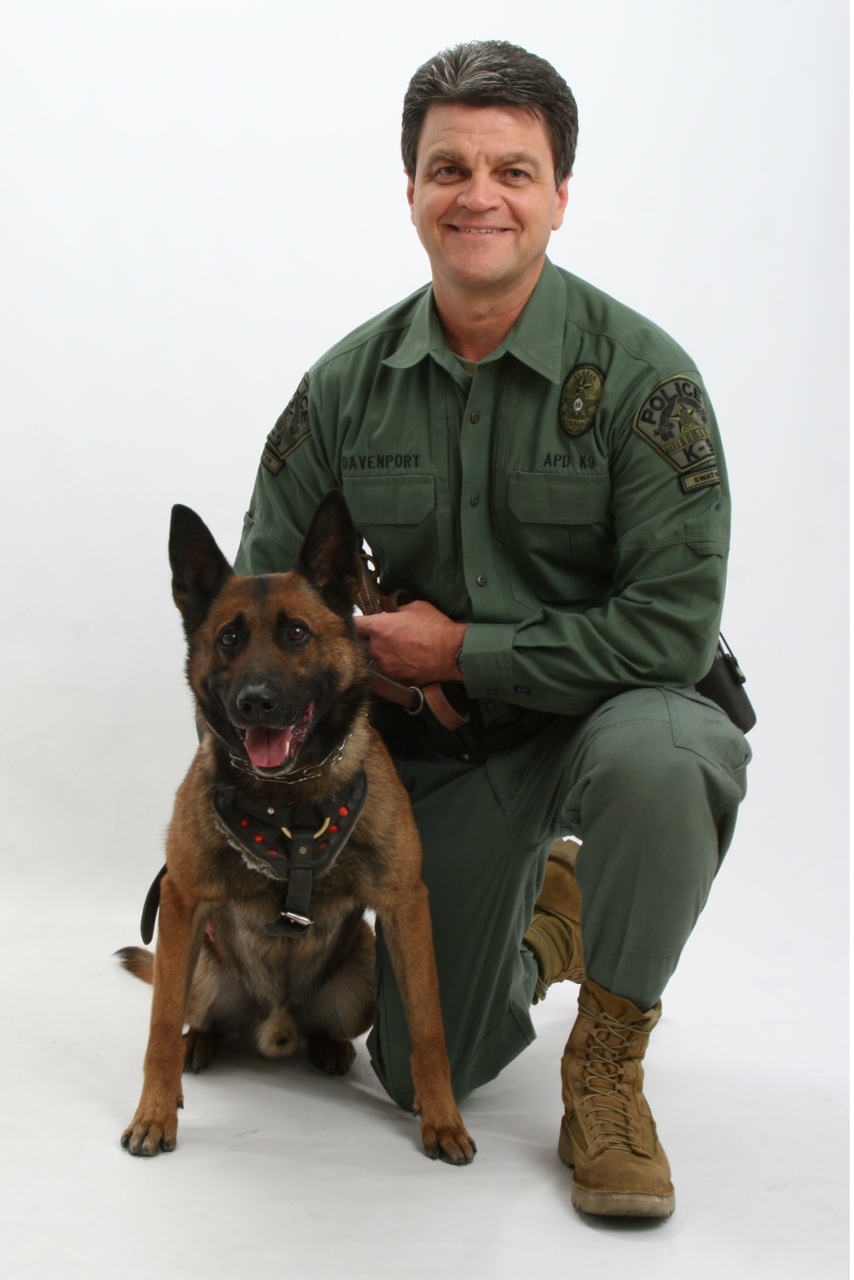 The Austin Police Department has received nine donated K9 vests from the non-profit organization Vested Interest in K9s, Inc. (VIK9s). The vests, Level II Spike II Gemini by Armor Express located in Michigan, are valued at $2,800 each. Vested Interest in K9s, Inc. receives a government contract price and is able to purchase them for $950.  They protect the K9 units from ballistic and stab wounds. The generous donation was made to VIK9s by PetArmor, the maker of flea and tick products and will equip all nine of Austin's K9 units.
Vested Interest in K9s is a 501(c)(3) non-profit based out of East Taunton, Massachusetts. Since its inception in 2009, VIK9s has donated over 454 vests to law enforcement agencies throughout the country. The funds for the vests are provided by donations which are collected through various fundraisers as well as standalone contributions. VIK9s also encourages holding fundraisers to pay for a K9 vest, where they allow the organizer to specify which law enforcement agency the vest will be donated to.
The K9 units are currently adjusting to the vests. Officer Jimmie Davenport, currently working with Wiley (pictured above), stated: "We are incorporating them into our training regimen. As with anything new, there is a period of adjustment to work out the kinks. Dogs being dogs, some accept it without issue and others not as readily."
Officer Davenport also had this to add in regards to VIK9s: "I'm moved that there are people who are concerned for our partners to the point of providing such a vital piece of equipment to us. I hope to never "need" the vest's protection.  But it's reassuring knowing it's available to us.  Again, we are grateful and humbled for being provided these vests for our partners."
Anyone who is interested in VIK9s is encouraged to visit their Facebook page, Twitter Feed, LinkedIn profile, and Google+ page. Donations can also be submitted through VIK9s's main website.
A 3-minute video about one of APD's K9 units can be found here.