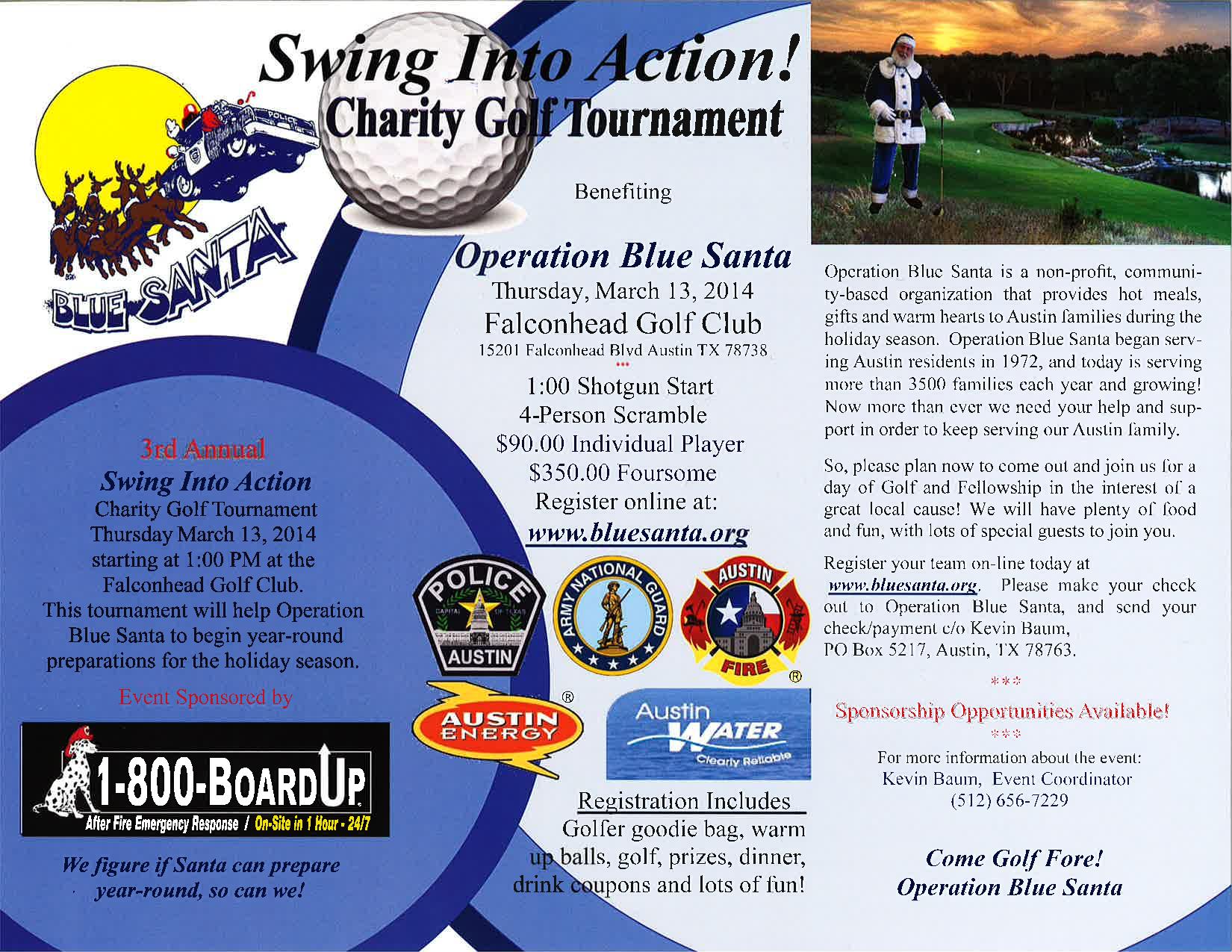 Operation Blue Santa is preparing to host the 3rd Annual "Swing Into Action" Golf tournament. The tournament benefits Operation Blue Santa, which provides meals and gifts to needy Austin families during the holidays.
Operation Blue Santa is supported over 3,500 families this past year and is in need of support from the Austin community. Everyone is highly encouraged to invite any and all golfers that they may know to this event – Operation Blue Santa and the Austin Citizen Police Academy Alumni Association thanks you!
The tournament will be held on Thursday, March 13th, 2014 at Falconhead Golf Club (15201 Falconhead Blvd, Austin, TX 78738) at 1:00 PM. Please click on the picture of the flyer above for more details.